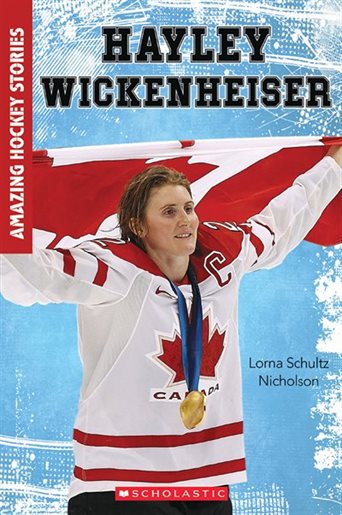 Just Released – Amazing Hockey Stories: Hayley Wickenheiser
An exciting, behind-the scenes look at the achievements of the greatest women's hockey player of all time!
Hayley Wickenheiser has had a long standout career, and this book explores everything it took for her to reach Olympic hockey gold four times! From her early days in small-town Saskatchewan, where she played on boys' teams because there weren't any teams for girls, to joining the Canadian Women's Team when she was just 15 years old, to being named MVP at both the 2002 and 2006 Olympic Tournaments, this wonderful book gives all the details on her life and hard won victories.
Hayley's life is truly an Amazing Hockey Story, and this book is a true inspiration to any young sports fan!
Amazing Hockey Stories
This new series features an action-packed format combining the excitement of full-colour comic book illustration segments with lively text and lots of photographs, including some never before seen.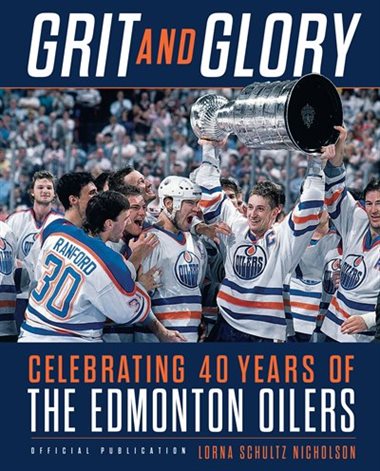 Just Released – Grit and Glory: Celebrating 40 Years of the Edmonton Oilers
The complete story of the Edmonton Oilers–from Wayne Gretzky and the dynasty years, to Connor McDavid and the future, and everything in between.  Introductions from Wayne Gretzky, Glen Sather, Ryan Smyth, Connor McDavid, Kevin Lowe, and a conclusion from Mark Messier!
When the Edmonton Oilers joined the NHL in 1979, the team owner, Peter Pocklington, proclaimed they would win their first Stanley Cup within five years. A bold statement that turned out to be half right: they not only won the Cup in 1984, but won it four more times over the next six years, forging one of the most dominant dynasties ever.
The Oilers have always been a team of determination–fast scoring, hard hitting, and creative hockey that has earned them loyal fans across North America. The team has faced adversity, both on and off the ice. As a small market team, the Oilers have struggled to compete in the NHL, but always found a way. From the biggest trade in history that saw the Great One leave for L.A., to the eleventh hour negotiations that kept the team in Edmonton with a cadre of thirty-seven passionate owners–there is no club like it. And now with super star Connor McDavid leading the roster there's never been greater promise for the future.
With forty years of NHL action this book is a journey back to the Oiler's phenomenal highs and challenging lows, the larger than life characters and amazing records, to tell the remarkable story of the hardest working club in the game. Fully illustrated with rare and exciting images, and published in full partnership with the Edmonton Oilers, this is the must have book for Oilers fans, and hockey fans, everywhere.