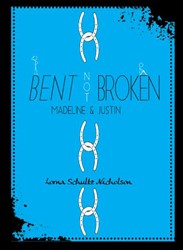 Before Madeline's bike accident left her with a traumatic brain injury, she and her twin sister were inseparable. So were her parents. But now, Madeline's parents are divorced and Becky has become rebellious, angry, and sneaky. Even worse, she doesn't seem to want Madeline around anymore…
More...
"I watched Lorna give ten presentations to 560 participants. Through her humour and lively manner, often acting out the instances she described, she kept the children engaged and entertained. Lorna's presentations, however, are more than just entertaining – they are educational as well. With the clever use of well thought out questions and audience participation, Lorna was able to provide the children with numerous learning opportunities – whether about writing, current issues or the importance of following their dreams."
Jen Anderson
"Lorna's positive energy and love of reading and writing was infectious. She related exceptionally well with all ages. Lorna infused personal experiences that inspire her craft and introduced us to her many other titles. She emphasized the importance of reading and writing and the places books can take us.  Her range of topics is appealing and appropriate for both genders."
Marg Marion
"Thank you so very much for the truly amazing visit today!!!!!! You rock!!!! Our best author visit ever!!!!!! :)"
Regina Bandelj
My first book ever published was "Interference" and since then I haven't looked back. I have written for many different ages and genres including my picture book series featuring Puckster for hockey fans aged four to six, my middle school hockey fiction series, and my young adult elite athlete podium series for sports fans of all types. My newest series is my One-2-One young adult books about the real life buddy pairing program at Sir Winston Churchill school. I've also tried my hand at a funny middle grade fiction. Yeah! I have a few more releases that will be coming out in the upcoming year, including a non-fiction book on superstar Connor McDavid. Watch for news on these under the New Releases on my site. Please, come on in, say hello and stay awhile! This site is for you to enjoy.