Connor McDavid: Threat With the Puck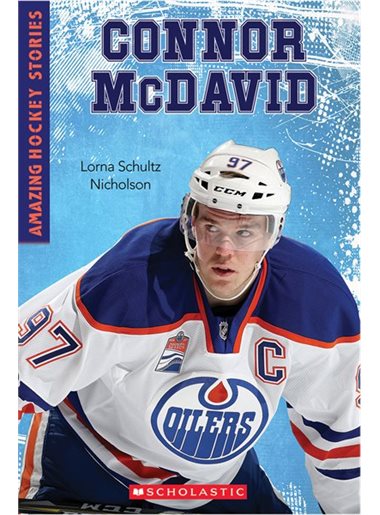 Description
An exciting, behind-the scenes look at the achievements of today's most talented young player!
On October 5, 2016, Connor McDavid made NHL history when, at the age of 19 years and 266 days, he was named captain of the Edmonton Oilers — the youngest captain in NHL history.
Connor's story is one of exceptional talent and hard work. This high-interest biography traces his life from growing up in a close-knit hockey family through an exceptional junior hockey career, international gold medals and the NHL, where he led his team to its first Stanley Cup playoffs in over a decade.
Includes photographs and 16 comic spreads!
Details
Page Count: 64 pp
Format: Paperback
Publisher: Scholastic Canada (Sept. 26 2017)
ISBN-10: 1443157783
ISBN-13: 978-1443157780
Categories: Children, Biographies and Memoirs
Age Range: 13+